Creative Headshot Session In Studio
Okay so you're not corporate but you are a creative working profession, noted.  Today's creative headshot session in studio, catered to such needs.  Everyone has a story to tell and not everyone fits into one mold.  For Pablo he works with the finance department within a creative production company.  His goal is to continue to explore and grow within the creative industry, but maybe not in finance. Either way for his headshots he needed something natural, professional but defiantly not corporate.
I treated this session as though he was an actor.  Actor portraits are great for expression and finding the balance of professional yet relaxed approach.  I also kept the style of the colors to white, which creates the feeling of purity and trust.   In today's digital world it is all about gaining trust from your audience and being yourself.
I felt the choice of colors and lighting accomplished this very well. Pablo also brought only one button down shirt, so I honestly didn't have much to work with.  That's okay, I alway improvise and make things work either way. In the end I am happy with the work we did together.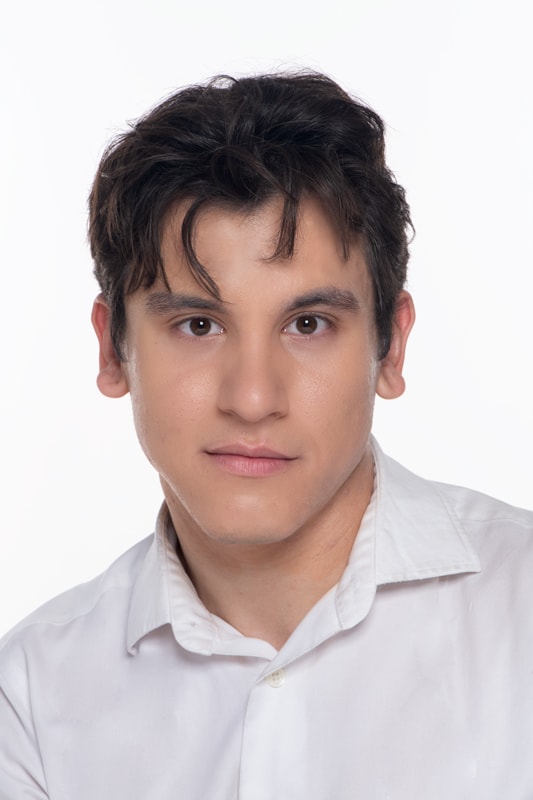 If you are planning your session, I would suggest bringing a variety of outfits to choose from.  It could be a combination of professional to casual attire.  Don't worry if your clothing gets wrinkled on your way to the studio.  I have a steamer, lint rollers and plenty of hangers.   One more thing to note:  if you have oily skin or break out a lot, I would suggest hiring a makeup artist or do your own. I'm no makeup artist, however I am a painter, so today's session I decided to do some makeup for my client.  I don't normally do this, in fact I never do that for anyone.  However he had the same complexion as myself so I used my own foundation and powered.  From there I lightly photoshopped his skin.  Having good makeup really goes a long way, so make sure to opt in for a makeup artist or bring your own makeup .