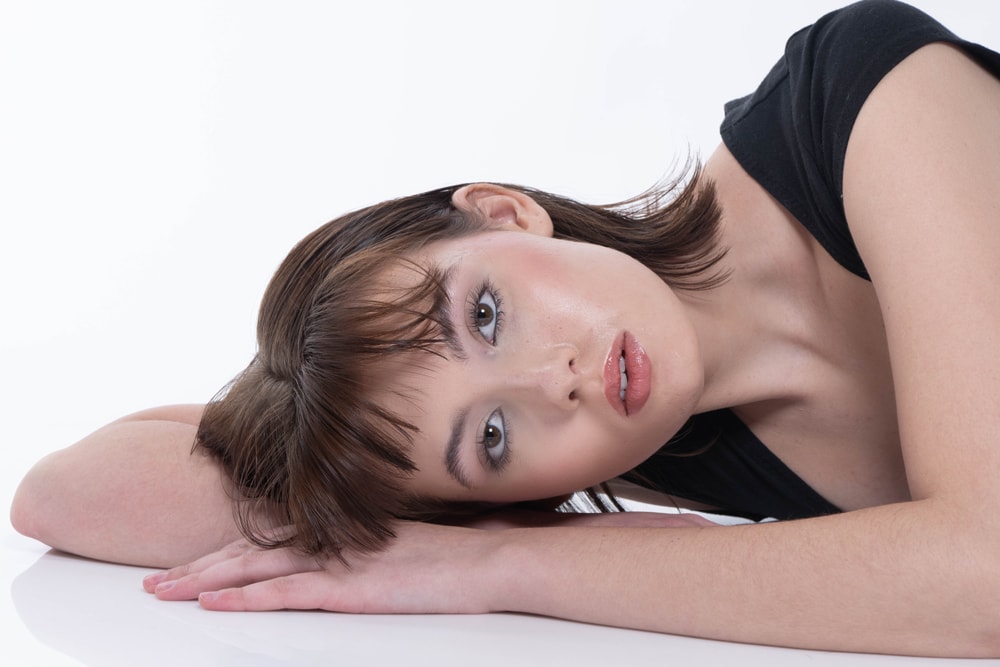 Modeling and Acting Portfolio Session
The goal of a great Modeling and Acting Portfolio Session is not to simply fill it up with a bunch of photos. A portfolio book should tell a story about who you are, your brand, and the direction you are heading in your career. It is much better to have three or four great shots than 10 mediocre shots.
– For an actor's portfolio, you want to make sure you are showing casting directors what kind of roles you would be a good fit for.
– For a modeling portfolio, you basically are just showing an agency what you look like and what body type you have.

A modeling portfolio is a little more straightforward and an acting headshot has some subtle differences and needs to reveal more personality.  Modeling agencies are looking for all types of body shapes and sizes, for confidence in front of the camera, and they want to see at least a few pictures of you without makeup.  They also need to know things like your height, weight and body measurements so they can find you jobs for brands that fit your features.
An acting casting director needs to see an image or two of you that fits their character description.  Are you wanting roles that are more dramatic or do you prefer to be considered for more humorous roles? Often, getting type-cast is the first foot in the door and you need to show potential employers some personality in your picture and it needs to grab their attention.
Investing in your career is essential to getting the assignments you want. As a photographer my goal is to provide a cost effective photo shoot that gives you a number of photos that look like they were taken over a period of time.
In essence you can fill your portfolio in one photo shoot. You'll now have the ability to promote yourself more effectively with agents and potential clients. The value to you is extremely high for the time and effort you put in.
Model/Actor Portfolio Packages
Basic  Portfolio Package: $499 (Per Person)
– 1  hour of shooting
– 1-2 outfit changes
– 2 edited images
– In Studio

Standard Portfolio Package: $749 (Per Person)
– 2  hours of shooting
– 2-3 outfit changes
– 3 edited images
– In Studio & Surround Location
For all over inquiries
Latest additions to Actor + Model Portfolios. Be sure to check back again soon.