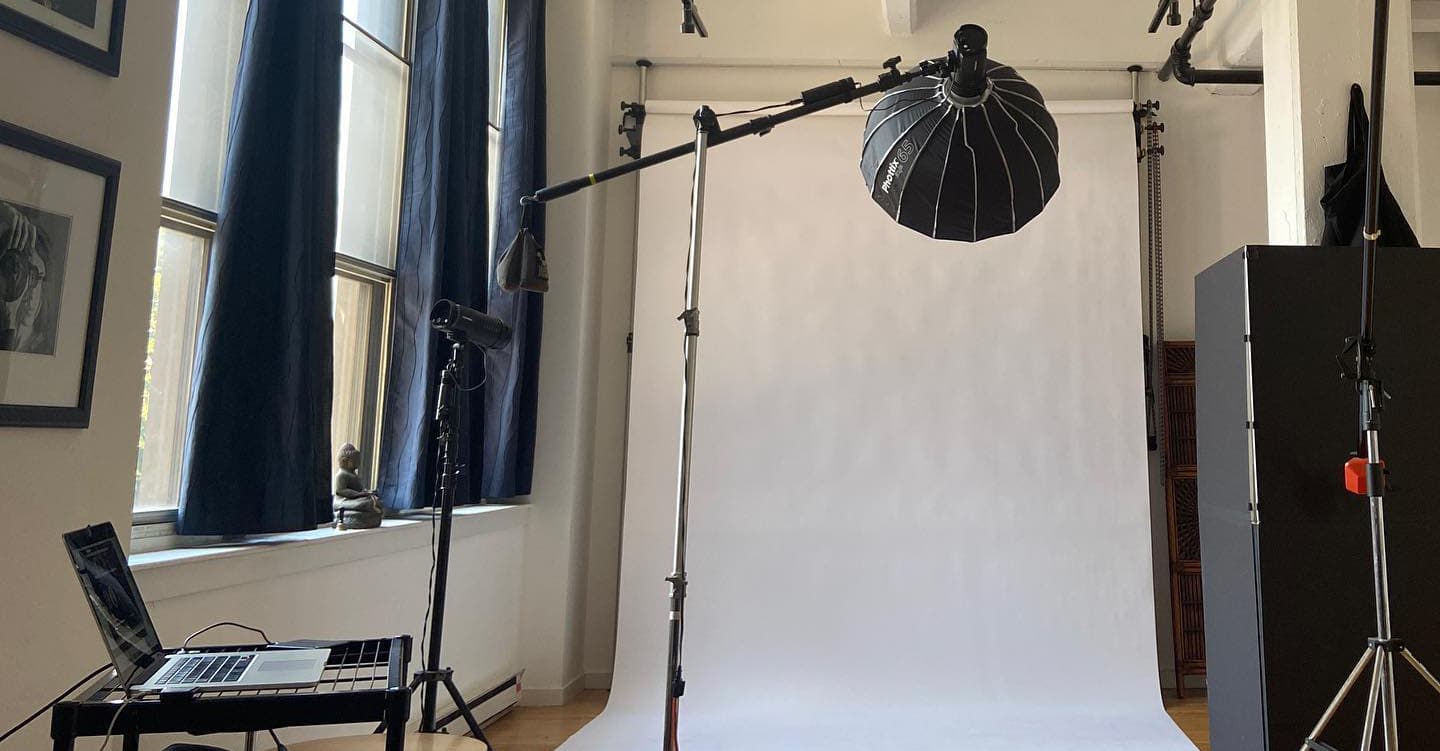 About ArtChick® LLC
Welcome to ArtChick® LLC, where I, Kristine Paige, specialize in commercial photography for everyday people. With years of experience and a diverse portfolio, I offer a wide range of services to cater to your specific needs.
One of my notable achievements is orchestrating a team of videographers to create commercials and look books for Forman Mills, a project that resulted in successful advertising campaigns. I have also worked with smaller companies for their online catalogs and look books throughout the US, collaborating with stylists, makeup artists, agency models, and independent models. Running casting calls and working with different professionals in the industry has allowed me to gain valuable experience and expand my network.
I also trademarked the name ArtChick® LLC in 2005. In my free time,  I enjoy abstract painting, often performing in front of a live audience or in my private time. I have also trained my dog, Nina, to be a talented dog actor.
During my career, I was fortunate to have a mentor named Joe Chielli from Church Street Studios in Old City. He passed away in 2017, but he taught me everything he knew in the commercial photography world. I feel a deep sense of responsibility to continue his legacy.
Unfortunately, the domain name Church Street Studios was stolen, but I am determined to do my best work and provide exceptional photography services to deserving clients. I am constantly learning and striving to improve in this wonderful field.
To further enhance my skills, I completed a bachelor's degree in theater with a concentration in filmmaking at Rutgers University. I also became fully certified as a UX designer with Google, applying my knowledge to create user-friendly websites.
On this website, I have designed a platform that showcases my work and offers information about the services I provide. Whether you need quick and affordable headshots, behind-the-scenes photos for your corporate events, captivating dating profile pictures, or product photography for your start-up or fashion catalog sessions, I have the expertise to deliver exceptional results.
My versatility extends to working with models at various stages of their careers, ensuring that I can accommodate different budgets without compromising on quality or creativity.
Every aspect of this website, from the logo design to the color scheme and content writing, has been carefully crafted by me. I have also prioritized creating a mobile-friendly layout, allowing me to reach a wider audience and provide a seamless user experience.
Thank you for taking the time to learn about me and my work. I genuinely hope that we have the opportunity to collaborate and create something extraordinary together. To explore my services and portfolio, please continue browsing the website.