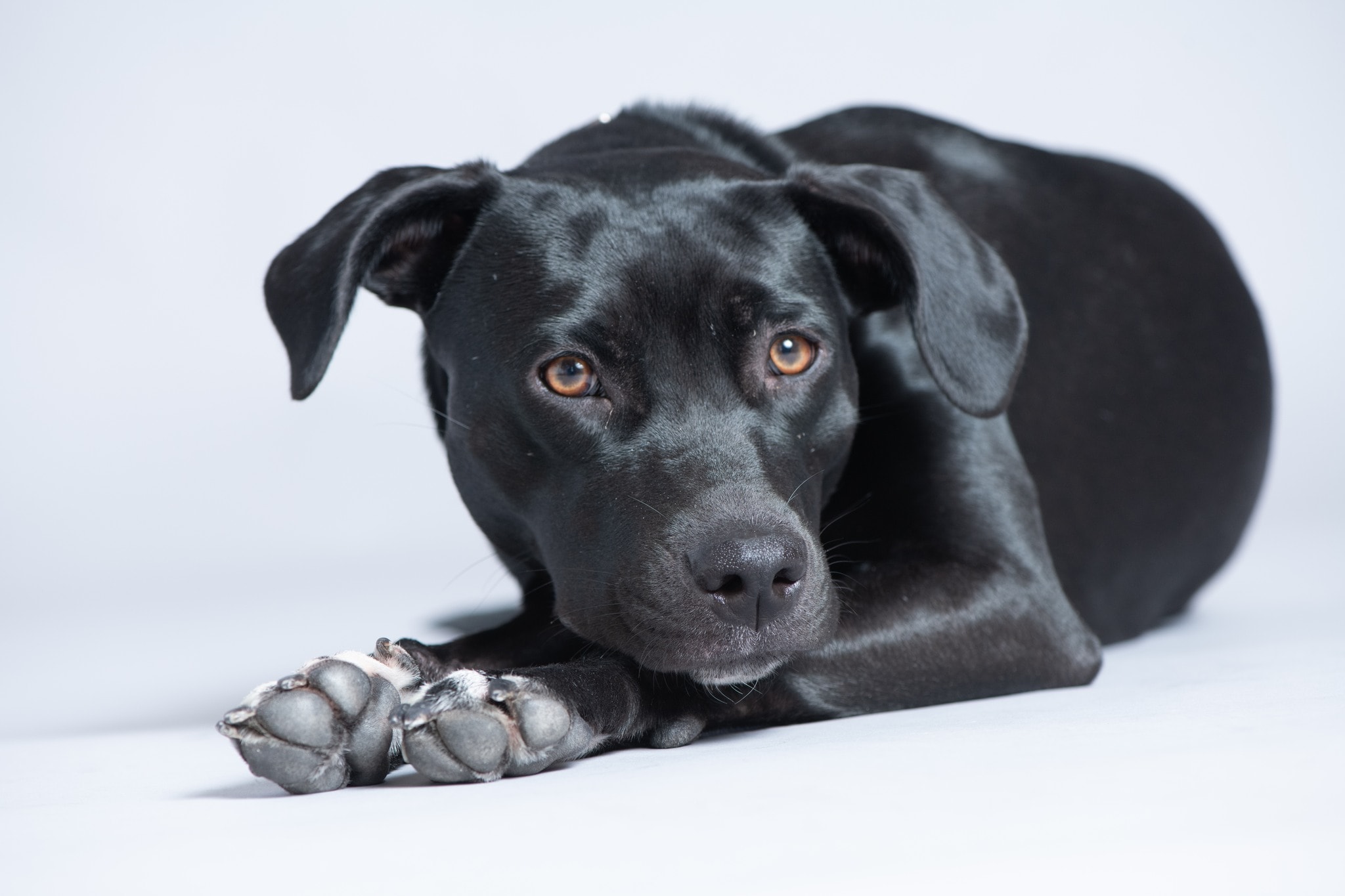 Philadelphia Commercial Pet Photographer
Here are ArtChick™ Photo Studio we offer in studio and on location pet photography for both personal and commercial usage for brands.  So if you are looking for some great portraits for your home or your brand, I offer professional solutions for both. 
I didn't start out as a Philadelphia Commercial Pet Photographer, till I met Oreo from the Humane Society in Delaware.  After a few sessions with Oreo, I quickly realized how much I adore capturing the animal spirit just as much as the human spirit.  
Having an extensive background in product photography, I understand what it takes to deliver your story for your brand. I enjoy working with companies to create ad campaigns, images for e-commerce, and social media lifestyle images. 
For me personally, working with an animal or a human is just the same.  The only difference from working with a person verses an animal is needing to use treats and toys to gather their attention. You also have to be very attentive and able to work quickly to capture those moments.  Animals are quick to express and move onto the next thing.  
PERSONAL USAGE 
I offer in studio and on location portrait session  which includes all the images and an online gallery to view, download, and order prints on line. 
COMMERCIAL USAGE 
I love working with businesses who are helping make our animal companions' lives happier and healthier by pioneering new products and services. If that's you: I want to tell the story of your brand! 
One Pet
In Studio + Surrounding Location
1 Retouched Images 

Sharable On-line Gallery

In Studio & Surrounding Location

Total Time 1 hour
Two Pets
In Studio + Surrounding Location
2 Retouched Images 

Sharable On-line Gallery

In Studio & Surrounding Location

Total Time 2 hours
Latest additions to Pet Photography. Be sure to check back again soon.
Yana Edelman-Barber
2023-03-21
Kristine took my first ever professional headshots, and it was such a good experience! She made me feel comfortable and relaxed, and we worked with a variety of different backgrounds and angles. I got quite a few excellent photos that I can use.
Hands down the best photo session's i had, 1st time Model, and i was very unsure, uneasy and new to taking photos. I was made to feel conformable, safe and very friendly. It was so much fun and very different to what i am use to dealing with. It feel like 2 friends enjoying each other company and taking photos. Love my photo's i will be a returning customer.
Isabel Naveira
2022-10-03
I hired Kristine for a corporate event and am extremely satisfied with the pictures she captured. It was a pleasure working with her and I would definitely recommend her to anyone who is looking for a photographer. She is very kind, professional, and efficient.
Fabulous!
Kristine (ArtChick) was amazing to work with! She was very flexible, accommodating, and professional not to mention funny! She made my first ever photo session easy and fun! I will be back for more photos in the future and highly recommend all go to her for any photography needs! A+
Kristine Di Grigoli Paige (ArtChick) photographed two sculptures for me and the results were terrific. I highly recommend her.
Kristine embodies that rare combination of expertise and empathy. She is a highly skilled photographer, evident by her body of work. She is also fun, funny, personable and did everything just right to make me feel comfortable during my photoshoot. Highly recommend her services!
Lawrence McNamara
2022-04-17
Excellent photo session, produced wonderful results. Nothing beats working with a professional, and ArtChick took care of everything. Will be booking corporate work with her soon.
Kristine is more than a photographer she is an artist. She has the uncanny ability to bring out the best in everyone always seeming to capture someones "best side " . Kristine has an artists eye and can make even the most mundane seem extra ordinary , the simple seem glamorous ,but even more importantly she shows you at your best making everyone feel and look like a celebrity.