Dating Portrait Photography Solutions
If you are looking for some dating portrait photography solutions, you have come to the right place.  As a commercial photographer (16 years of professional experience) , I understand what it takes to tell your story. We are all unique and as the saying goes – we are not meant to be alone in this world.  We all want to have a companion that shares our interest.
Let's say you enjoy a good bike ride once in a while, wouldn't be nice to share that experience with another – of course right!   Well I suggest bringing a bike to the session so to communicate this interest.  Here's an example where we included this into the equation.  It's subtle yet its an ice breaker to start a conversation.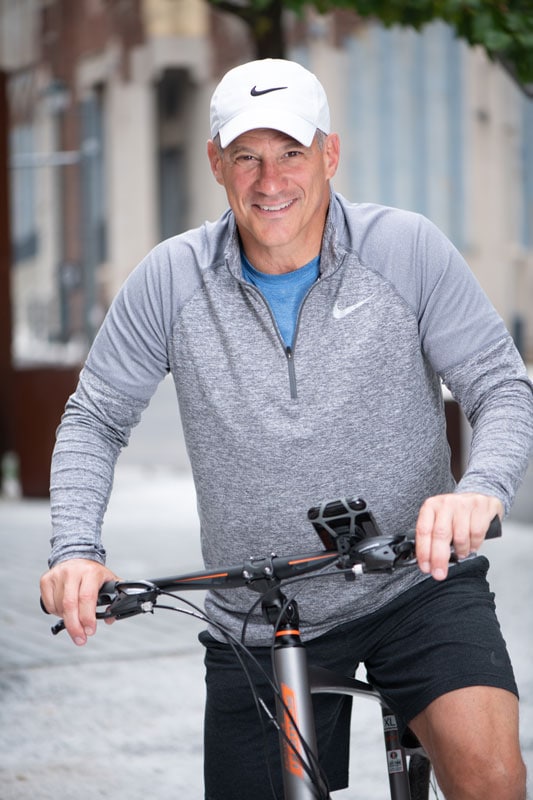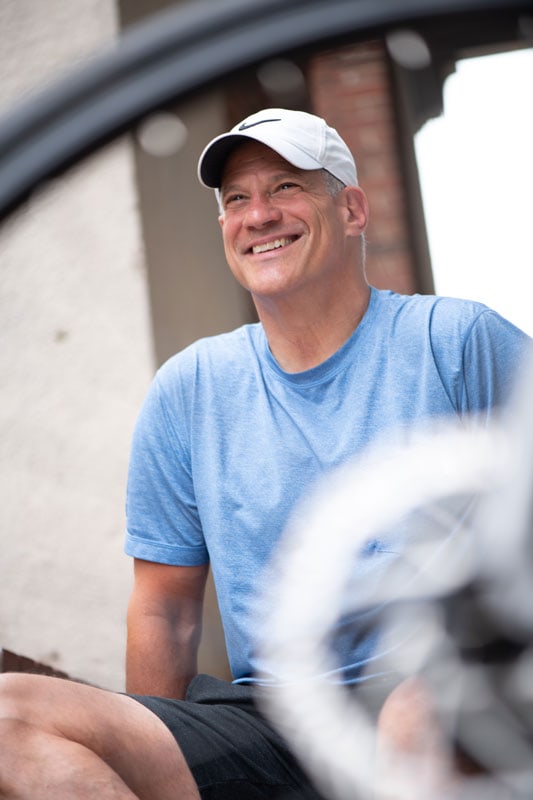 I've mentioned this in my past articles addressing dating profiles
do's and don'ts.
  If you have a pet – great but make sure to 
include an image of you with the pet
, not just of the pet by itself.  Having such an image lets the person know that its important that they love the animal as much as you.  No one wants to be with someone who hates dogs or cats for example.  It's not fair to the animal or you to have to decide.  Wouldn't it be better to have a companion that adores your pet with you – I would.  Trust me I made the mistake in the past and well I am not with that person for a reason. 
Here is an example of John with his dog Roman on location.  Roman suffers from anxiety, so I made sure to accommodate Roman by arranged for us to all meet at a local park. This way Roman was familiar with the surroundings and could be his natural happy dog self.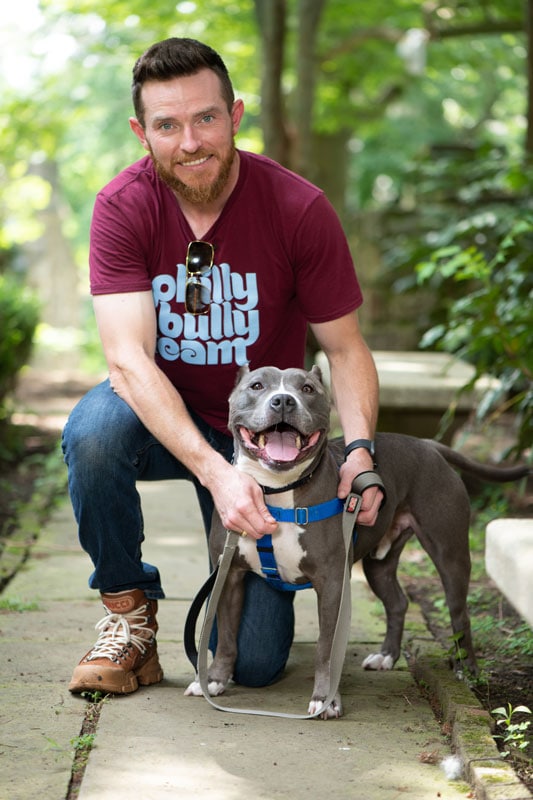 These are only a few examples. Everyone is unique and has a story to tell. Everyone wants to be loved and find themselves with the right companion. Someone they share something in common with. Someone they find attractive etc.
I know how to capture the best elements that makeup your DNA – Let's talk about you and get your profile communicating the message you want to send.
Contact me to set up your dating profile photographs.  Together we can communicate through visuals to attract the perfect companion for you!
Looking forward to working with you soon!